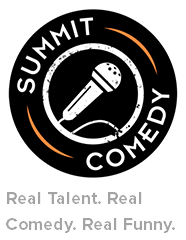 If you are looking for quality talent for your event, if you're looking for a new twist on entertainment for your night club, or if you're just looking for a really great laugh for a night look to Summit Comedy Inc. We hired Summit Comedy for a Christmas party this past year and they were a hoot! Established in 1998, they have quickly become one of the greatest suppliers of comedy in the United States.
There is no venue that can't be taken care of either by Summit Comedy. Whether it's your night club, corporate event, holiday party or even a private party they can take care of it all. With the amount of entertainers that they readily have available for events, it's no surprise why they are as popular as they have become. You can get Stand-Up comedians, magicians, ventriloquists and celebrity comedians just to name a few.
This is the absolute easiest way to get quality talent for any and all events that you can think of, even children's parties. The laughs are flying all over the place and people will not stop talking about how great the show was, how much their abs hurt from the workout of laughing so hard, or even how much they can't wait for the next event to see more.
Booking your entertainment couldn't be any easier either. You can go online to their site and request a quote, check out some of the talent that you can book and set everything up with push button ease. If you want top star quality for a major event, you can realistically find that with Summit Comedy Inc.
These are not people that you've never heard of either. They have talent that have been on shows like NBC's Last Comic Standing, Jay Leno, Jimmy Fallon, HBO, Comedy Central and David Letterman to name a few. You know that you're going to get a good quality "clean comedian" entertainment. They also tailor their comic entertainment around your specific event to make it just that much more memorable.
Summit Comedy even provides tips on how to make your event the most successful and smoothest running that you've ever done. They take out all the uncertainty by providing some do's and don'ts for running a successful comedic event.
With your event, as I'm sure you'd suspect, you can even get quality DJs to take care of the music, photographers to take before and after shots with your party goers, and even provide live music if you'd prefer.
Even if you feel overwhelmed and slightly "out of your league" regarding booking an entertainer, Summit Comedy is right there to help you with any and all questions and concerns that you may have. They can give suggestions as to what would make your event spectacular and between you and Summit Comedy; you can come up with the best night for your event ever.
So now in case you've ever wondered why your competitor's events have been so great and why everyone can't stop talking about them, you have the inside scoop. Maybe even the edge and insider information to make your next event something everyone not only talks about, but can't wait until the next one comes up. We had a blast at the Christmas party and we would highly recommend Summit. Connect with Summit to hire your own comedian on the Summit Comedy Strikingly Page