The content is written, the platform is selected, and the wireframes are approved. All that's left is to sit down and hammer out a beautiful design both you and the client will be happy with. It's times like these when inspiration can escape us and we're left in a creativity block. When I'm struggling to design a visually engaging website, I look to a few resources to get my creativity flowing again. The following is a list of favorite websites used for finding website design inspiration.
Here are the Top 10 Places I Look for Website Design Inspiration:
One of the first sites I go to when I need some website design inspiration is Webdesign Inspiration. The websites featured on Webdesign Inspiration are diverse and can be sorted based on industry, type, and color.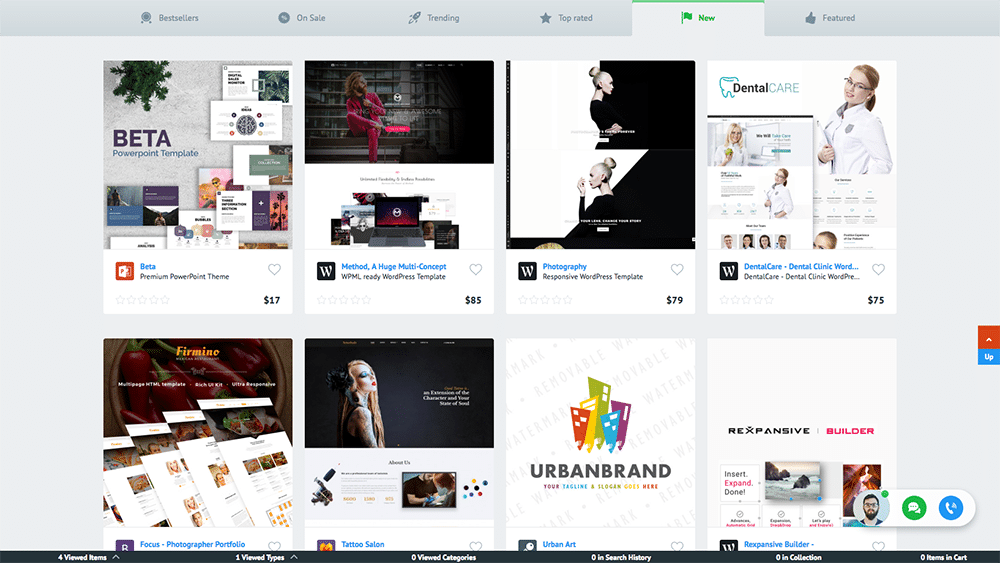 It might feel weird to get website design inspiration from a site that sells pre-built designs, but checking out Template Monster is a great place to get different ideas of how content can be laid out. You can view templates based on platform, industry, and features.
CSS Nectar is another great gallery to check out when looking for website design inspiration. Featured websites are rated based on design, coding, and creativity and can be sorted by color, feature, country, and category.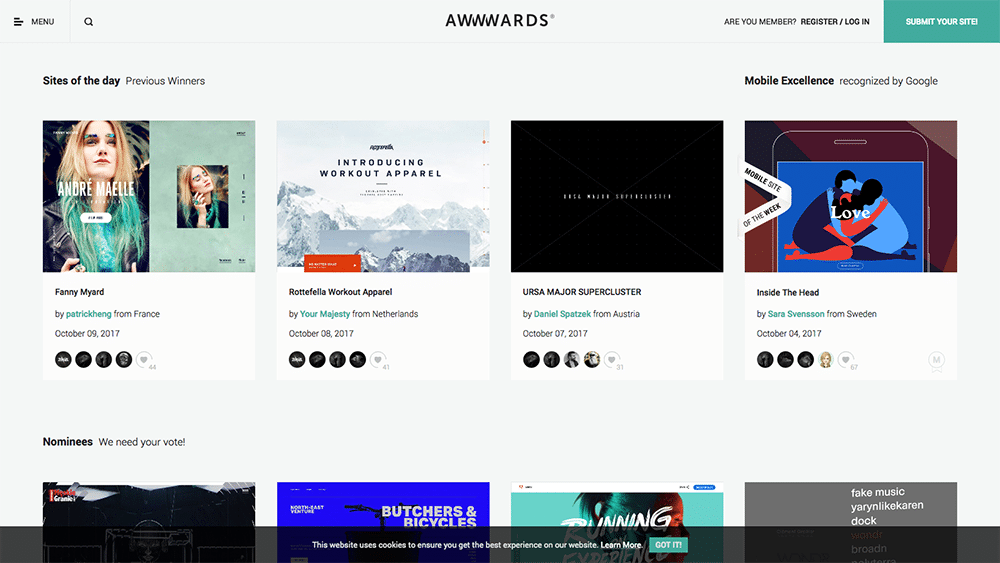 Like CSS Nectar, Awwwards has a rating system for the websites featured and selects a new site each day to showcase. They also offer a more in-depth analysis of the sites and allow users to comment on the designs. The sites featured here are often edgy and modern, which is great when you need inspiration for something less traditional.
What I like about Best Website Gallery is the ability to view screenshots of the inner pages on the detail view for each site. This is great when you want to see how the other pages look on a site without going through each of the pages yourself. This can help you get more in-depth website design inspiration outside of just the home page.
What I like about siteInspire is it's ability to sort by the platform the site was built in. You also have more traditional ways to filter the sites like styles, types, and subjects. This allows me to get website design inspiration that's catered to a certain platform so that I can visualize how it was made more easily.
Taking Website Design Inspiration a Step Further
Sometimes you need to look outside of just web design in order to find website design inspiration. The following galleries showcase designs in all areas of design including photography, illustration, and typography. I like to use these sites to inspire color schemes, powerful website photography and other design elements I'm including.
The masonry grid Designspiration makes it easy to view multiple images all at once. Get inspired by beautiful examples of fine art, photography, illustration, and more.
Another site that utilizes a masonry grid, Pinterest is can be a great source for all kinds of design inspiration. You can use the 'Explore' link to view categories like photography and illustration, or plug in 'web design' to filter images of various websites. Pinterest uses vertically oriented images which means you can see more of the website when viewing the thumbnails.
Behance is another great site when seeking out other forms of design inspiration for your website. Search through their galleries featuring everything from architecture and fine art to graphic design and advertising.
The curated design galleries on From Up North feature mostly graphic design work ranging from package design, web, and ui. Start with their web design galleries, then get inspired with advertising, typography, and even inspirational quotes.